This little fella came in to my decoy from upwind. It is still muzzle loader season so the 200 grain Speer Gold Dot at about 60 yards to the neck dropped him like a bad habit.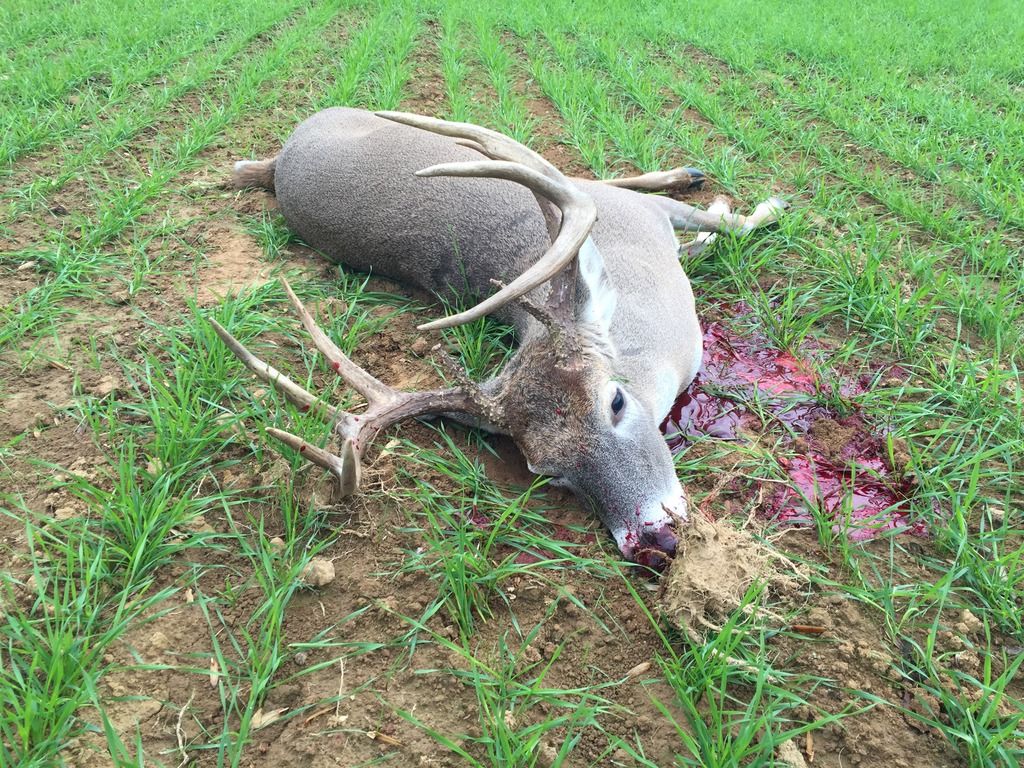 It may be a coincidence but last year on the Monday after drill during muzzle loader season I also took a big buck. Might be something going on here.
Anyway in honor of France I'm gonna do a European skull mount on this fella. He isn't a booner but nothing to be ashamed of either.